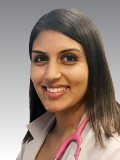 By Neha Parekh, MSN, FNP-BC
Botox is a neurotoxin that is used to cosmetically reduce fine lines and wrinkles, but also has been widely known as an answer to migraines, TMJ, as well as other medical applications. BOTOX® Cosmetic is injected into the facial area preventing muscles from contracting and allowing wrinkles to relax. The most common areas treated are crow's feet, forehead lines and the glabellar, otherwise known as furrow lines.
The effects of Botox can last on average three months with consistent application by an expert injector. The muscle actions then start to contract, creating lines which need to be treated. Common side effects are slight bruising and headaches. It is recommended that Botox applications commence in your 30s to prevent deep lines. Give thought to partnering your Botox with fillers - early prevention is key to maintaining a youthful appearance, so schedule your consultation and injection.