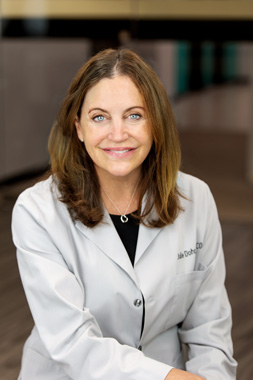 Dr. Dohr received her medical degree from The University of Wisconsin, and graduated with high honors. She did her residency at The University of Chicago. Her undergraduate degree is from Purdue University.
Dr. Dohr is vice chairman of the OB/GYN department, and chairman of the robotic surgery committee at Good Shepherd Hospital.
Dr. Dohr is the director of Ultrasound services at DC&G ObGyn, which is accredited by AIUM.
Her specialized training includes:
Endometriosis/pelvic pain
Minimally invasive surgery for treatment of endometriosis and fibroids
Pelvic floor prolapse treatment/urinary incontinence
Healthy pregnancies after age 35
Robotic surgical advancements in women's health