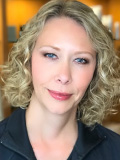 Kelly Symbal

Office-based chemical peels are wonderful for maintaining and restoring skin's health and appearance. Chemical peels are exfoliating treatments to help resurface the uppermost layer of the skin to reveal new, healthy skin. Chemical peels are available in many different formulations and concentrations to address different skin concerns such as fine lines and wrinkles, acne, enlarged pores, skin tone, texture and sun-damaged skin. There is a chemical peel that can be used on every skin type that can help achieve an individual goal.
Skin cells turn over naturally in our youth every 18 to 20 days, resulting in a vibrant, healthy look. Aging tends to slow this process down, resulting in a dull, less radiant appearance. Chemical peels stimulate the cell turn-over to give back the radiance we remember. Most peels offered by the Medspa have little to no downtime. Often referred to as the "lunchtime peel," you are able to apply makeup immediately and go on to your next event.
You may not be a candidate if you are taking certain oral meds such as steroids or Accutane®. Pregnant or nursing women should not be treated. Take advantage of our variety of amazing peels that will focus on your individual issues – we have 6 potential peel choices or we can customize one for you. Worried about a peel? Feel free to call for a complimentary consultation with our aesthetician, who will walk you through the process as well as suggest the best peel product for your skin.