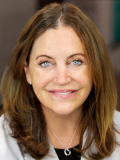 by Julie Dohr, MD

Decrease your chances of tearing and having severe tears at the time of birth!
What you can do:
Start doing perineal massage daily at 34 weeks. Ask your doctor to show you how
Warm compression on the perineum when you are pushing. Ask your nurse to do this for you!
Mild perineal massage by your doctor when you are pushing
Ask your doctor not to perform a routine episiotomy
These techniques have been backed by the American Congress of Obstetricians and Gynecologists, and your doctors at Novas, Dohr, Coll & Gadson Ob/Gyn Associates & Medical Spa.
Ask us at your next OB appointment!