By Jeanne Novas, MD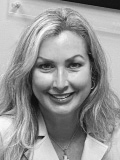 The FDA and EPA just came out with a new recommendation regarding fish consumption for pregnant women and young children. Eating fish is the only PROVEN beneficial source of DHA, for those of us who try supplements as a second choice.
It is recommended that pregnant women AND young children eat 2-3 servings per week of the following fish: shrimp, pollock, salmon, canned light tuna, tilapia, catfish and cod.
Fish to be AVOIDED due to high mercury levels are: tilefish, shark, swordfish, orange roughy, big eye tuna, marlin and king mackerel.
Fish consumption has been shown to be beneficial in neural development, as long as fish high in mercury are avoided.
We urge our patients at Novas, Dohr, Coll & Gadson Ob/Gyn Associates & Medical Spa to follow these recommendations.