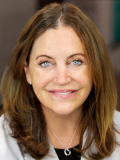 by Julie Dohr, MD
Dryness and pain with intercourse affects women in menopause due to the loss of estrogen in the vaginal area.
Companies are promoting laser therapy to treat this problem. Laser therapy has shown to improve collagen and blood flow to the area and may be promising, however we don't know what the risks are to patients. The FDA issued a safety warning in 2018, as there are not enough studies to show that there is no harm to women.
At this point, we at Novas, Dohr, Coll & Gadson Ob/Gyn Associates & Medical Spa recommend vaginal estrogen, oral osphena and vaginal DHEA help diminish these symptoms. Make an appointment with your doctor to discuss what option is best for you.
We will continue to follow the newest data and update our patients!