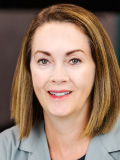 Dympna Coll, MD
HPV is a virus that can cause genital warts and various types of cancer. HPV can spread through any type of sexual contact with someone who has HPV. Because HPV often has no signs or symptoms, a person can have the virus and pass it on without knowing.
HPV has been associated with cervical, vaginal, vulvar, anal, penile and throat cancer. Despite the known association between HPV and these cancers, the rate of vaccination in the United States remains low. The American College of Pediatrics and The American College of Obstetrics and Gynecology recommend routine vaccination of girls and boys at age 11-12. The vaccination can be given as early as age 9 and up to age 26. It is more effective if given before becoming sexually active.
Recent research shows that a benefit may exist for persons who receive the vaccine up to age 45. In October 2018, the Food and Drug Administration approved the HPV vaccine for use in men and women up to age 45. For persons age 15 through 45, the HPV vaccine is given using a three-dose schedule over six months.
Ask your healthcare provider about the HPV vaccine today and help protect yourself!