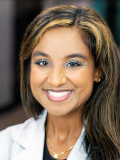 Vidhi Gadson, MD
Stress Incontinence is not funny!
Studies say that doing Kegel exercises throughout your pregnancy may help prevent stress incontinence, which is the most common type of urinary incontinence. Stress incontinence occurs when pressure on the bladder is increased, causing a urine leak. Hormonal changes during pregnancy can also cause stress incontinence. Other factors play a role in the development of incontinence during and after pregnancy.
These include:
Family history of incontinence
Being overweight or obese
Gaining excess weight during pregnancy
Although it isn't always possible to prevent urine leaks during pregnancy, there is a lot you can do to potentially reduce the frequency and severity of leaks, such as:
---
Taking regular bathroom breaks
Doing Kegel exercises
Maintaining healthy weight
If after 6 weeks after delivering a baby you are still experiencing incontinence it may be more difficult to treat without intervention. To help with this Novas, Dohr, Coll & Gadson Ob/Gyn Associates provide a unique technology and service that helps treat incontinence non-invasively! Ask your provider about Emsella®. In a matter of 3 weeks, you may be able to stop having to worry about embarrassing accidents!