By Jeanne Novas, MD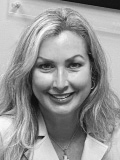 A word on wait times from your health care providers:
When making your appointments, please expect to spend 1 hour in the office, or more if additional testing is done. Much is done before the doctor actually enters the room for your visit. Vital signs, preliminary tests and a complete compilation of your past visits and history are being reviewed.
Once the doctor or care provider sees you, she will spend the time it takes, uninterrupted, to answer each and every question or health problem you may have for the best, most comprehensive care individualized for you.
If you need additional tests such as blood tests, ultrasounds or biopsies, these may be added to your current visit for your convenience and thoroughness of your care. This can add more time to your visit, and we do our best not to run behind for our next patient.
The main reason a provider may keep you waiting is because they had a patient that unexpectedly needed extra time. Be considerate of this – the next time it may be you that needs that extra care from your provider.
Lastly, if you are scheduling a "routine" annual exam and plan to bring up additional health problems, be sure to let the receptionist know so she can consider adding more time to your visit.
We are all working hard to provide the best quality, most comprehensive and thorough care for each of our patients. We always appreciate feedback, good or bad, to improve our service and care for you.